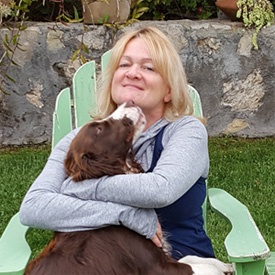 Hi! My name is Nancy Whelan and I'm the founder of Nanny Goat Pet Services.
I am a lifelong animal lover with a deep passion for domestic pets including dogs, cats, birds, turtles, fish, reptiles and, yes, GOATS too! One of my best friends nicknamed me "Nanny Goat" 20 years ago, so that's what inspired my company name. I grew up in a busy household with 4 kids and cats and dogs and as an adult, I've been lucky enough to experience what it means to live with five springer spaniels for four years of my life. I now share property with wire fox terriers and my own two kitties! I have assisted with several puppy and kitten births and enjoyed helping out with the new litters.
My lifelong dedication to animals has also extended to the wildlife arena. I've volunteered with International Bird Rescue in San Pedro, assisting with the care of injured, ill or entangled sea birds, such as the California Brown Pelican. I believe in giving back to the local environment. Here in Southern California, the beach is our back yard, so I see it as my responsibility to help care for the native creatures who live here. Years ago, I was formally trained as an education docent with the Marine Mammal Center in Northern California and learned how to rescue marine mammals who sometimes strand themselves on our beaches. Before that, I served as a trained side walker for the National Center for Equine Facilitated Therapy and BOK Ranch, both in Woodside, California. In this capacity, I assisted disabled riders (mostly children) on horseback and helped to facilitate the human-animal bond, which was deeply gratifying.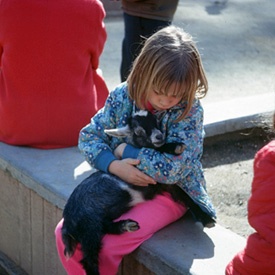 I am all about the connection between animals and humans and I love and honor each pet who comes into my life with professional care and a huge heart. I look forward to meeting your pets and learning about what makes them tick.
Thanks for reading!
Credentials and Certifications
Member of Pet Sitters International
Bonded and Insured through Business Insurers of the Carolinas