Dog Friendly Hermosa Beach
DOG PARKS IN HERMOSA BEACH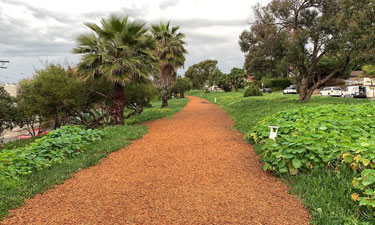 Veterans Parkway/Greenbelt
This is a great walk/hike for you and your dog. Start in Hermosa Beach at Herondo St/Valley Drive and walk north towards Manhattan Beach on this charming wood-chip trail. Referred to locally as the greenbelt, this 3.5 mile trail is dog-friendly but you must have your dog on a leash. The trail intersects with Pier Avenue in Hermosa Beach and Manhattan Beach Blvd in Manhattan Beach, where you can go off trail and find a variety of dog-friendly restaurants and cafes. If you walk the path all the way north, you will end up in a parking lot right next to the Manhattan Village Mall.
For more details about the trail, visit TrailLink.com.
DOG FRIENDLY BUSINESSES IN HERMOSA BEACH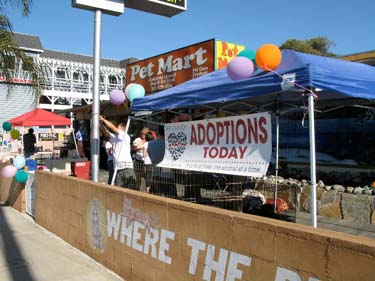 Pet Mart
1054 Aviation Blvd, Hermosa Beach, CA 90254
310.376.4724
Website
Serving the South Bay for 35 years, Pet Mart is family-run by Abu and Maria. They have a large selection of pet care products and supplies as well as a good selection of dog food and cat food lines. They can also make custom pet tags in store. The owners are involved in pet rescue, which is an added plus.